Poutine
15 min to prep
-
45 min to cook
-
2 portion(s)
Ingredients
3 big potatoes
1 cup of mushrooms
1 onion
1 cup vegetable stock
1 cup plant-based milk
3 tbsp 0f cornstarch
1 tbsp of balsamic vinegar
4 tbsp of olive oil
vegan cheese
3 green onions
3 pickles
1/2 tsp nutmeg
1 tsp of smoked paprika
1 tsp of pepper flakes
3 tsp of salt
salt
pepper
Steps
Cut the potatoes in 1/2 inch fries-shaped strips, cut the mushrooms in slices, chop the onion in little cubes.
In a bowl, combine the potato slices with 4 tbsp of olive oil, 1 tsp of smoked paprika, 1 tsp of pepper flakes and 3 tsp of salt, make sure they are evenly covered.
Place the potatoes on a baking sheet and bake at 425 degrees farenheit for 20 min.
While that bakes, drizzle a bit of olive oil in a pan and sauté 1 cup of sliced mushrooms and the chopped onion on high heat until the onion is translucent and mushrooms are starting to brown.
Reduce the heat to medium and add 3 tbsp of cornstarch to the mushrooms and onions, make sure they are well covered.
Gradually add 1 cup of vegetable stock and 1 cup of plant-based milk while whisking, you should see some bubbling happening and the gravy thickening, keep cooking for 10 minutes.
When the gravy is ready, turn off the heat, add 1/2 tsp of nutmeg, some salt and pepper and mix it well and set aside.
Flip the fries over and cook for another 20 minutes.
When the fries are ready, put them first on your plates, then add the gravy, the vegan cheese cut in little cubes, slices of pickles and chopped green onions.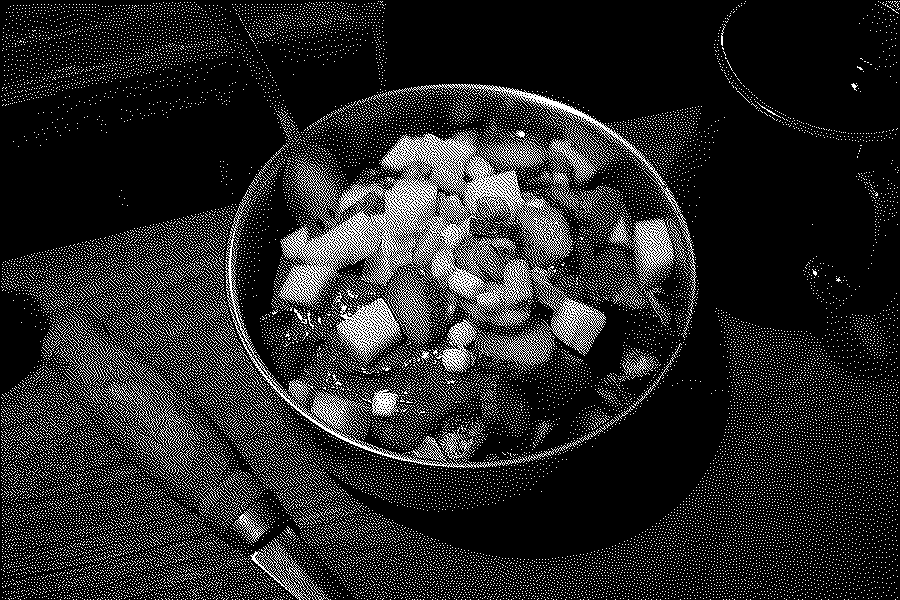 Last modified on 2023-03-21, published on 2020-10-20